Love is an ideal thing, marriage a real thing.
– Johann Wolfgang von Goethe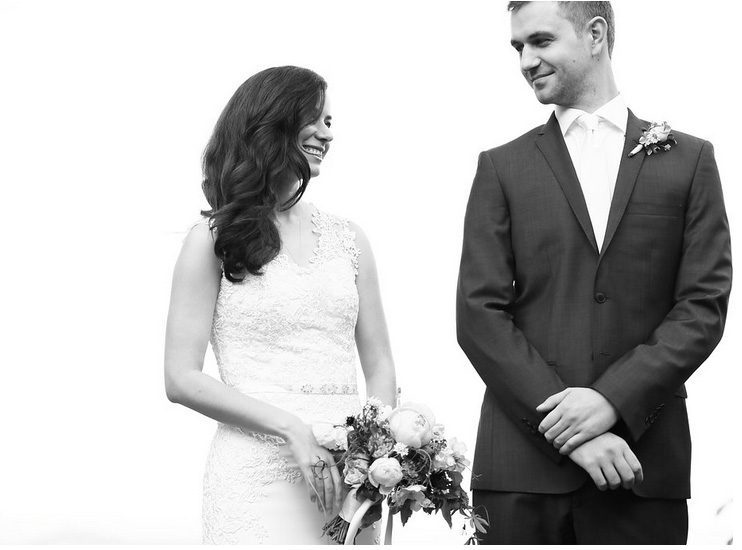 Weddings bring forth such a roller coaster ride of emotions: happiness, sadness, anxiety, even anger. Thankfully, the negative emotions usually manifest in the lead up to the joyous event.
On the BIG day though, all the worry, stress and anxiety melt away once the bride and groom come together at the wedding ceremony. Then it's just happiness, fun, smiles and celebration.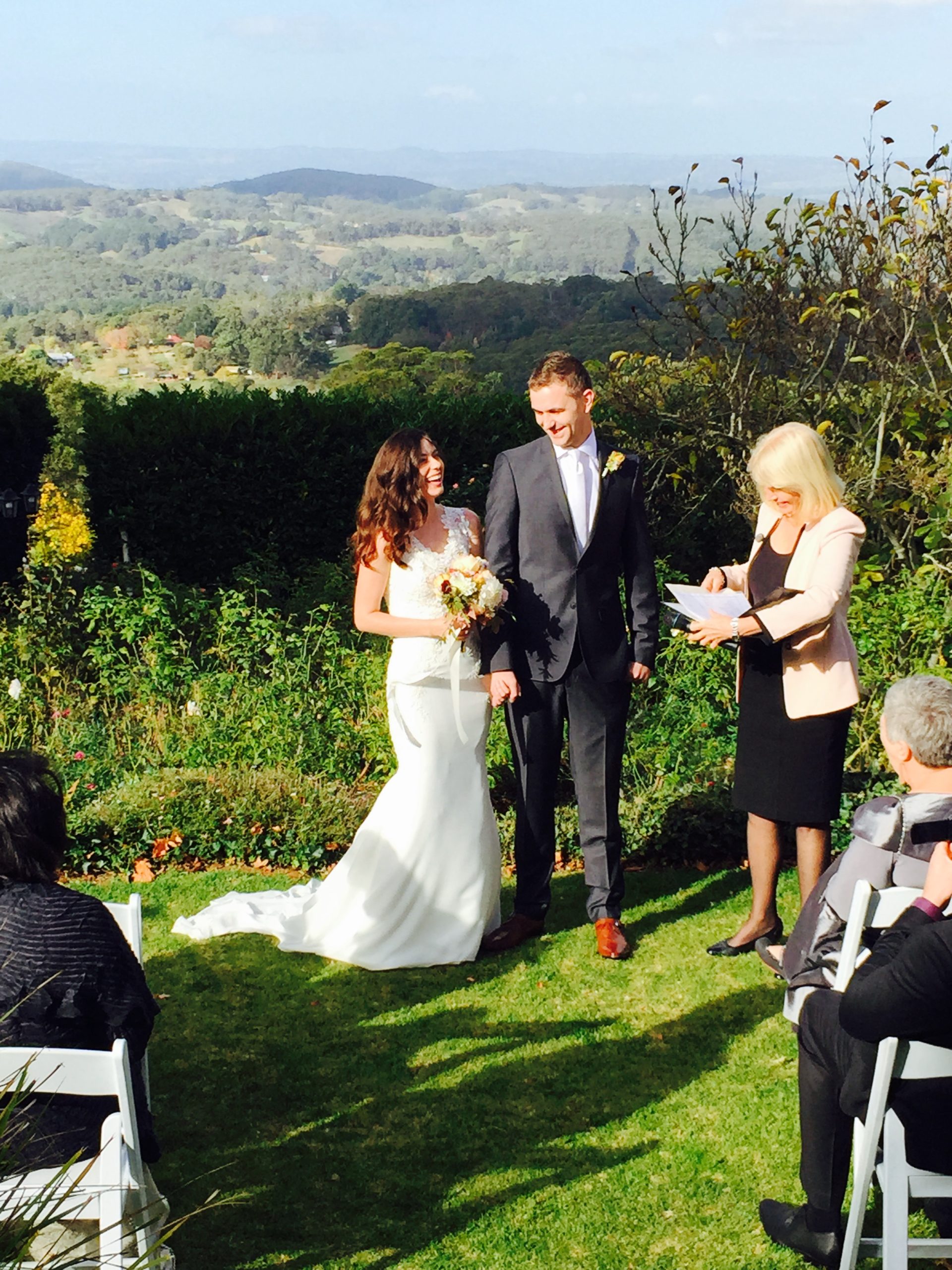 And so it was for us. Recently, Jessica our beautiful daughter, tied the knot with Brodie, the love of her life. It's fair to say that the roller coaster was in full flight before the wedding. At one stage, her dad and I thought that it wasn't going to happen – or rather, it WAS going to happen but without any guests.
The venue, celebrant and dress were booked and bought but the invitations hadn't been chosen, let alone ordered. And this was eight weeks before the big event! Once they arrived, there was more dragging of feet before they were sent.
Aren't there a myriad small details required to put together a wedding? I had no idea, but it was a short, sharp and steep learning curve and now. . .ask me anything!
Finally, in the last week, it all came together. Dress, guest list, food, flowers, music, hairstyle, wishing well . . .
Phew!!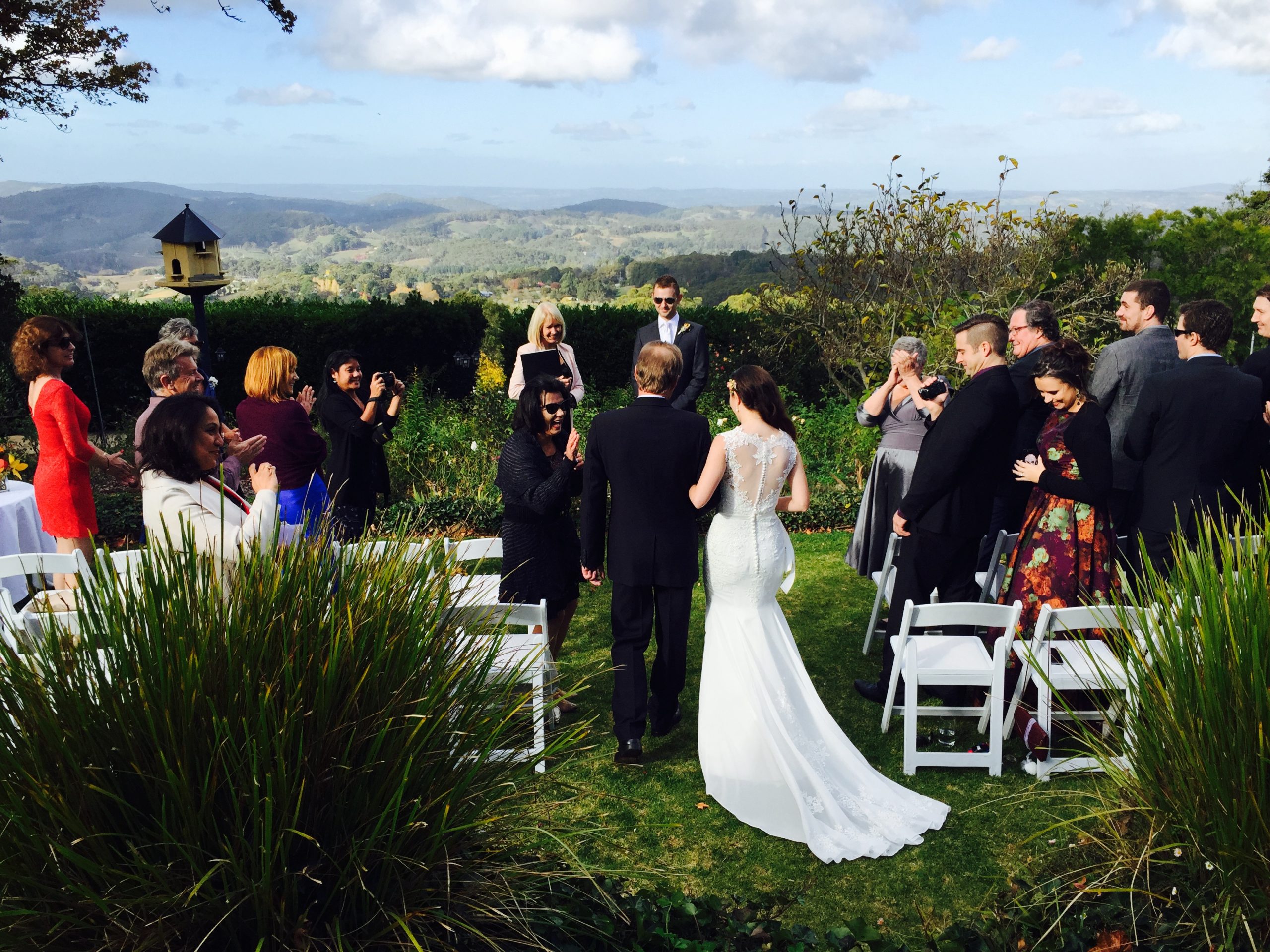 The big day started with good omens . . . the sun came out and shone brightly all day, last minute prep went off without a hitch, the bride looked radiant, and there were smiles all round.
Weddings engender good feelings (in most people). It's a great occasion for family members who don't see each other often to catch up, friends from both sides to meet, and for strangers to become new friends.
From the beginning we knew that Jess and Brodie's wedding was going to be a great party. They didn't follow many traditions. For a start, there was no bridal party – no bridesmaid or best man. When the bride walked up the isle was there some soft, romantic music?
Uh, no!
Danger Zone by Kenny Loggins blasted from the PA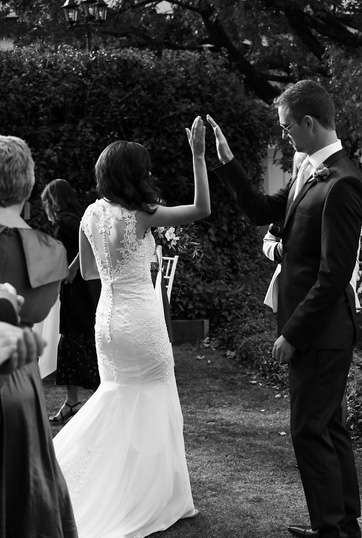 accompanied by cheers and laughter. The bride and groom gave each other high five's when they came together and the traditional bridal waltz was thrown out for sixties rock 'n roll performed by a five piece band.
The champagne flowed, the bride and groom gave their speeches, and the dance floor was full of happy people having fun. It was a great celebration!
All that's left now is to wish the newlyweds our hearty congratulations and a long and happy life together.
Cheers to Jess and Brodie! And I need a good rest.
Colleen