Warning
: A non-numeric value encountered in
/home/customer/www/creativeglassgifts.com.au/public_html/wp-content/plugins/new-royalslider/classes/rsgenerator/NewRoyalSliderGenerator.php
on line
339
Hello Creative Glass Gifters!
With only 8 sleeps till Christmas, it's time to start thinking of ways to decorate that Christmas lunch (or dinner) table! I'm a big fan of greenery on the Christmas table and so Colleen and I have set to work making two lovely centrepieces, one with a bit of an Australian native tree theme the other with more traditional Christmas looking greenery. Both were made using our Rettangolo trays and some very pretty greenery from the backyard and the neighbourhood.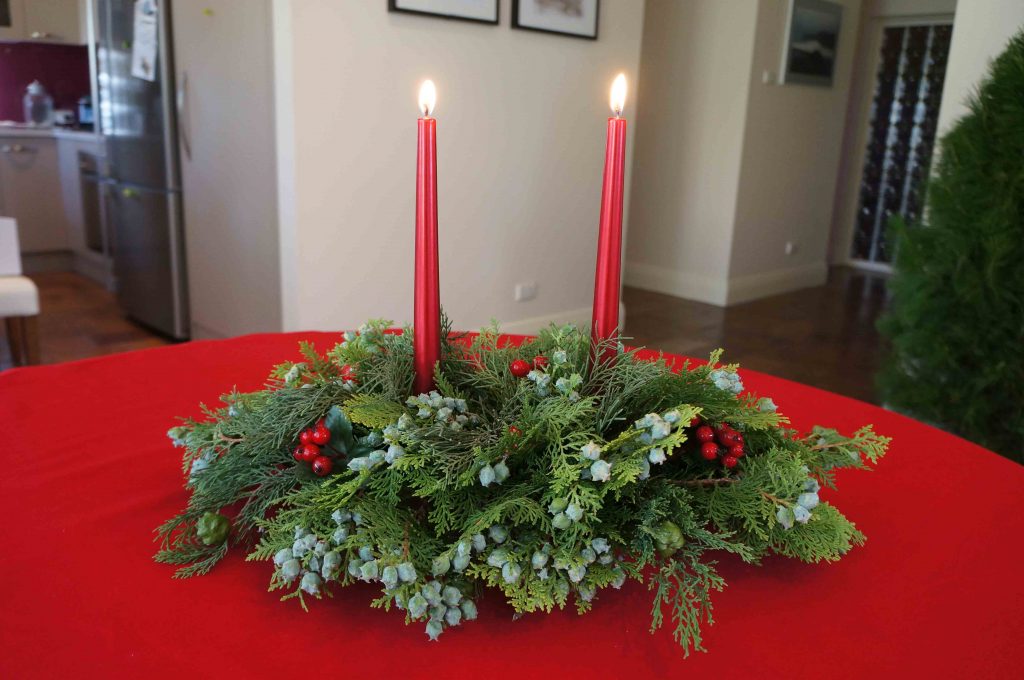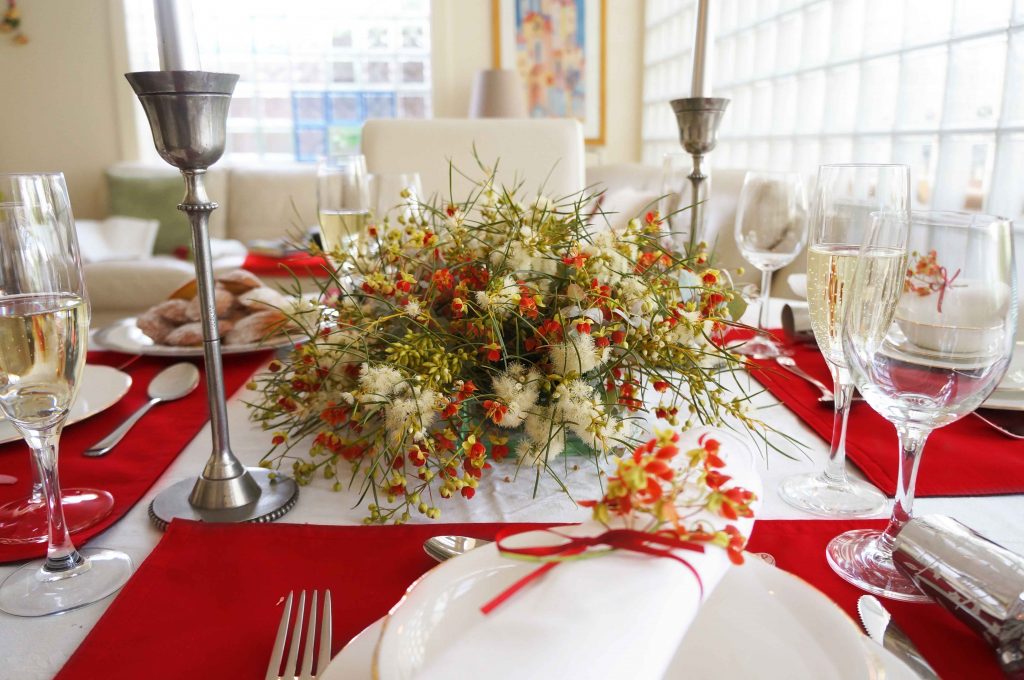 To make one of these simple but attractive centrepieces, all you will need is:
Florist foam
Scissors
Knife
Greenery
Tall candles (optional)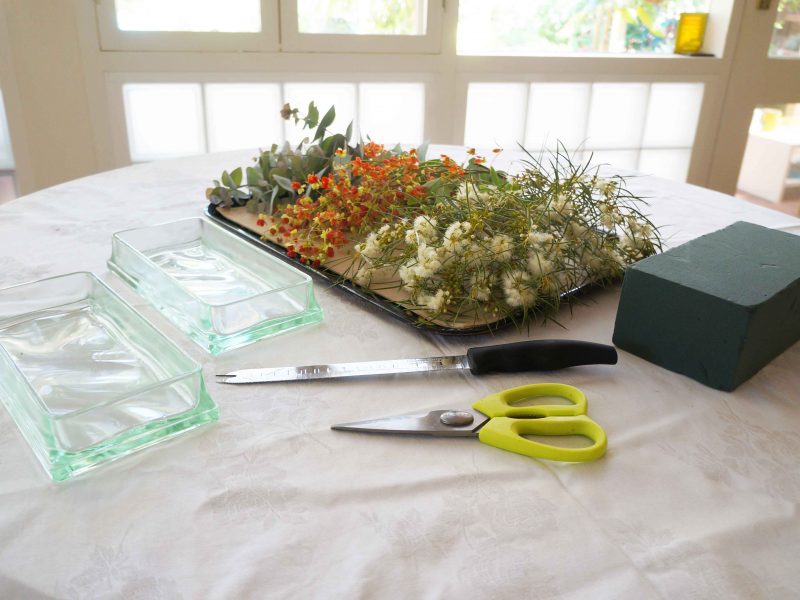 The process is very simple. Cut the florist foam to fit inside the glass tray. Make sure the foam is a few centimetres taller than the tray so that your finished product will have a good height. Once you've done that, begin with filling out the bottom half of the florist foam with some greenery. We made ours with some stunning white mallee branches and then filled it out with some lovely orange and green flowers that look a bit like small orchids. A few branches of ornamental eucalypt were scattered throughout and then any spaces were filled in with what was left over. And hey presto, you have a unique centrepiece with a bit of an Australian twist. For those of you who like the more traditional looking Christmas table, we also made one using pine and spruce branches that our neighbours very kindly cut for us as well as a few berry ornaments we found at the two dollar store. Simply follow the same steps already outlined, however this time we included a couple of red tapered candles. Lastly, don't forget to water your centrepiece! And there you have it, a Christmas centrepiece you've made yourself that looks amazing.
I hope all your Christmas preparations are going great and that the lead up has been stress free!
Until next time
Jess