Hello Creative Glass Gifters!
We love our GloBlocks. Have a look at our website and I'm sure you'll agree that they look fantastic! And with their super cool effects —they flash, pulse and fade with many different colours—they are a must-have for the discerning interior designer.
We also offer the option to have our GloBlocks custom designed. This week we've sent out three rather striking GloBlocks custom made with business logos. First up is Gorilla Films with their really cool gorilla logo – quite the intimidating looking fellow!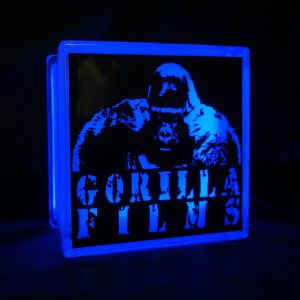 We've also made a GloBlock with corporate branding for Phyllis Real Estate. If you're passing by their office at 97 Wright Street, Adelaide, it's on their reception desk. And for a meditation soundtrack company called ReWake, a branded GloBlock. ReWake specialises in sound relaxation, a technique to help you relax just by listening to the sounds of nature. A couple of the team have actually ordered some of the ReWake soundtracks and swear by them to help them relax in the evenings after work.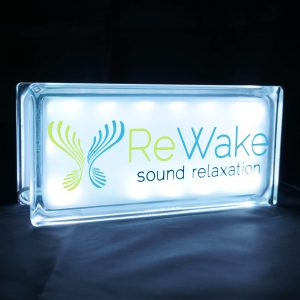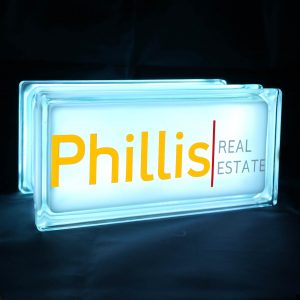 If you're in Adelaide, you might recognise some other logos on our smaller GloBlocks — The Rhino Room and Adelaide Comedy. We think they look fab!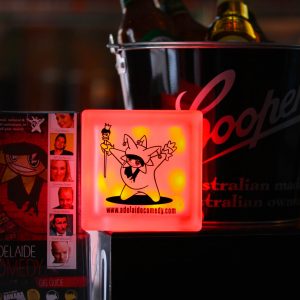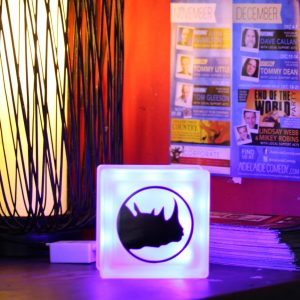 If you're looking for a unique present, promotional/corporate gift or a cool decor item with your company branding, consider a custom-made GloBlock.
Cheers
Jess