Warning
: A non-numeric value encountered in
/home/creat821/public_html/wp-content/plugins/new-royalslider/classes/rsgenerator/NewRoyalSliderGenerator.php
on line
339
Hello Creative Glass Gifters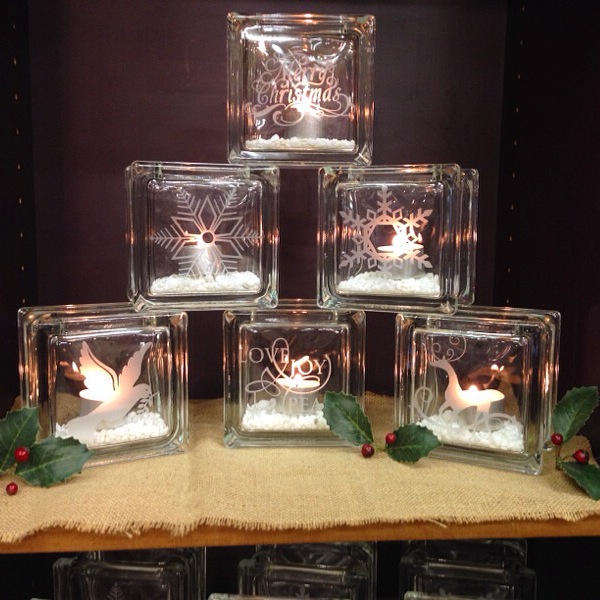 The year is just speeding by! I swear, every time I look at the calendar, another month is over. Adelaide's Rundle Mall is already getting covered in Christmas decorations, I've even received a (very early) Christmas card from a friend overseas. She's definitely on the ball! Creative Glass Gifts has been getting in to the Christmas spirit for a few weeks now, producing a number of beautiful Christmas theme candle holders. For those living in Adelaide who have been up to Hahndorf in the last few weeks might have seen some of our candle holders at the fantastic Candlemaker shop. They have been so popular up there, they sold out in the first few days and we had to shake our tail feathers to make lots more for them!
These Christmas themed candle holders are now available in our online shop and at our showroom, 130 Sturt street, Adelaide (located at Adelaide Glass Blocks). From Christmas trees, turtle doves, baubles, wreaths and reindeers, there's bound to be something for everyone. We've also got a few cute-as-a-button personalised candle holders that are a great gift idea this holiday season.
All of our candle holders are a unique and gorgeous complement to your holiday decorating, and will look great on Christmas dinner tables, windowsills, lounge rooms or anywhere a little bit of Christmas cheer is needed.
As for Christmas preparations, I'm a last minute decorator, often only getting the Christmas tree days before Christmas. However, I'm on the ball when it comes to getting a collection of gifts for friends and family early. I keep a list throughout the year, keeping notes on things my friends and family have mentioned or what I think they would like. This year however, I'm thinking of handmaking a few gifts – candle holders and globlocks, homemade liquors and wine and perhaps some other preserved produce from my garden. How do you prepare for Christmas? We'd love to hear what you do for Christmas at your house.
Until next time
Jess